Consumer Profile: Owners or 
Future Buyers of Electric Bikes
In order to build a Consumer Profile, Potloc helped a top-tier consulting firm to survey +600 owners or potential buyers of electric bikes across 3 countries within a 7-day timeframe. Read the case study.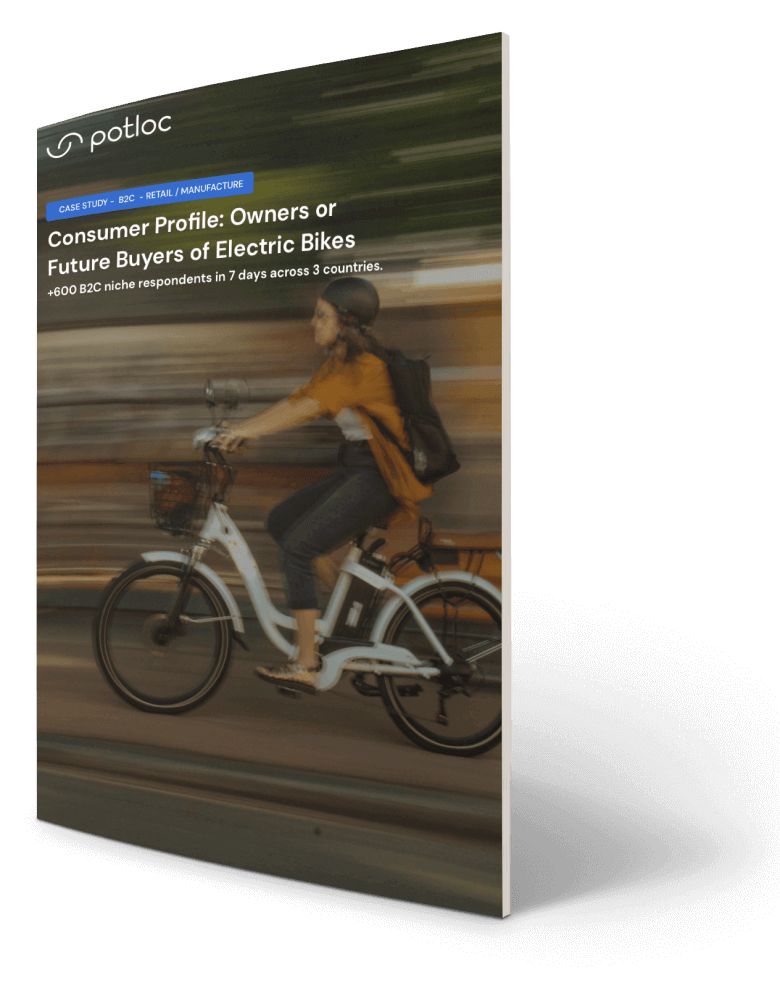 In this case study you'll learn:
The challenges consultants were facing when trying to reach a very niche population for a customer profiling project.
Key results for this study: Fast, targeted via social media, delivered on time.
How, through sampling on social networks, Potloc was able to get survey respondents to help consultants build a customer profile –including non-customers.
How Potloc helped consultants paint an accurate picture of a very specific consumer type.