Purchase Habits of Dates Consumers
For a due diligence project, Potloc helped a top-tier consulting firm to survey consumers of dates in 5 countries within a 3-week timeframe. Read the case study.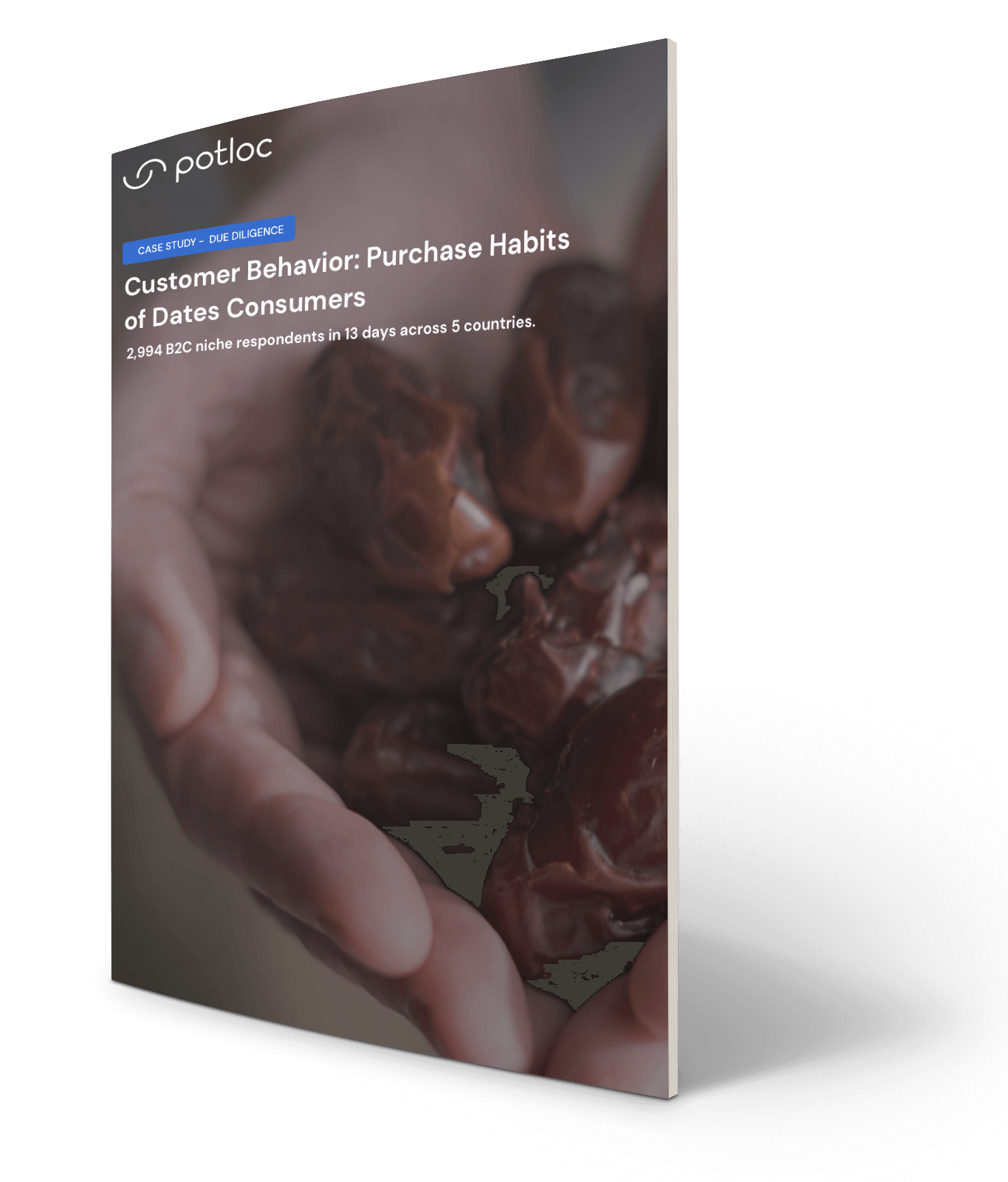 In this case study you'll learn:
The challenges consultants were facing when trying to reach a very niche population for a due diligence project.
Key results for this study: Fast, targeted, across 5 countries, delivered on time.
How, through sampling on social networks, Potloc was able to get survey respondents to help consultants corroborate their assumptions.
How Potloc helped consultants build an industry forecast for their client.